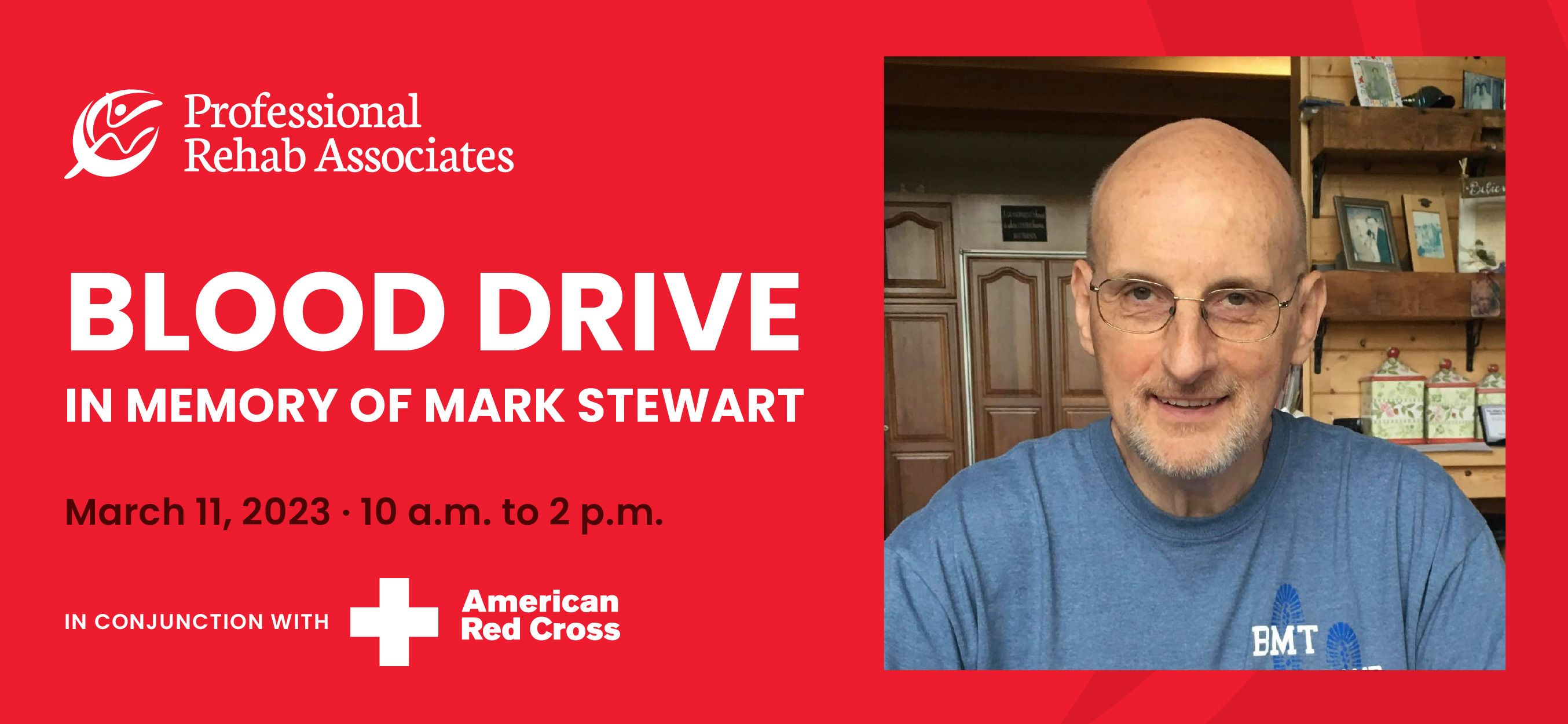 Donate Blood In Memory of Mark Stewart
PRA Sponsors Red Cross Blood Drive in Memory of Mark Stewart
Celebrate life and make a difference by giving blood this spring!
On Saturday, March 11, 2023, from 10 a.m. to 2 p.m. Professional Rehab Associates, in partnership with the American Red Cross, will host a blood drive at their facility on 1200 Tyler Avenue, Radford, Virginia.
This blood drive will be a way to honor the late Mark Stewart, founder of Professional Rehab Associates in Radford, Virginia.
Blood is needed for many different kinds of patients. It could be a young child with a rare blood disorder, a family member fighting cancer or a friend involved in a car accident. Please schedule an appointment to donate at this special blood drive. You'll feel good knowing you have helped change the lives of patients in need.
Each participant will receive a $10 Visa Prepaid card by email as well as the chance to win a $3,000 Visa Prepaid Card to help with gas or grocery expenses! You could be one of five lucky winners.
Terms apply
Sign Up Now
Click the button below and type in the sponsor code "Mark" to schedule your appointment!
Share the link and follow our announcements to receive news and information on this event and future events. Follow us on social media and sign up for our newsletter.
About Mark Stewart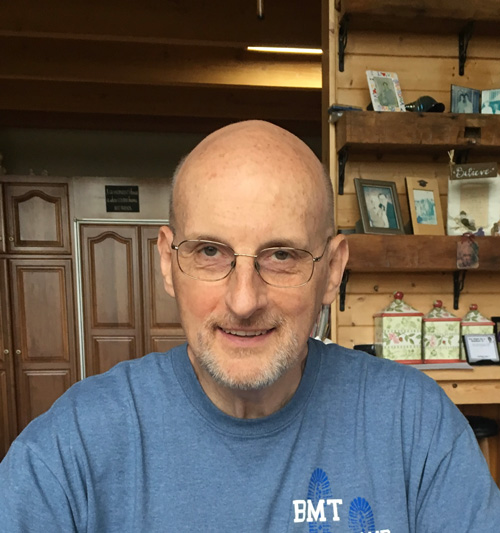 Mark Stewart won the battle against cancer in 2021 but passed due to the toll of a three-year-long battle against the effects of chemotherapy, radiation, and stem cell transplantation.
During his care at Blue Ridge Cancer Center, Montgomery Regional Hospital, Roanoke Memorial, and Duke University Medical Center Mark received countless units of blood, plasma, and platelets. He was always appreciative of the donors who gave. Before his passing, Mark urged his family to attempt to "pay back" all of the donations he had received.
This year will be the Third Annual Blood Drive to honor Mark Stewart. Mark was a son, brother, cousin, husband, father, uncle, grandfather, and friend who cared greatly for those in his life. He was a teammate and friend on the Cal State Long Beach crew team, he was a coach for numerous youth sports teams supporting local children, he was a builder and he was a manager. Mark and his wife, Kathy, founded Professional Rehab Associates with the mission of improving the health and lives of those in their community.